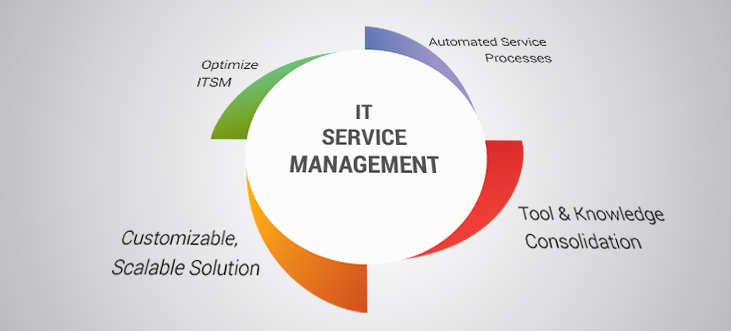 Unlock the Value of Your IT
From desktop to Data Centre, our experts can manage your organization's IT. With our partnership, you can maximize your IT investment through adopting Cloud technology and transforming your applications.
What we can offer your Business
Our Managed Services support everything from individual applications through to your entire infrastructure environment, across a range of platforms. We can support your access to Cloud platforms on a cost-effective and scalable basis. We manage clients' workloads across a variety of Cloud platforms including Azure, AWS, and our own multi-tenanted Private Cloud platform.
Our Managed Services
Our vast range of Managed Services are packaged into areas that suit your needs best; service, network and infrastructure management. Beyond this, Advanced can also offer services including telephony, active directory, desktop management and database administration. All of our policies and procedures are ITIL aligned, ensuring security and supporting business continuity. Whatever your organization needs to unlock the value of its IT, we can manage.
Why Outsource IT Services?
Service Management
As part of managing your service, the Advanced service desk can be available 24x7x365. With continuous monitoring, we are ensuring your environment is performing optimally to deliver services to your customers. Overseeing all of this and keeping in contact with you and your organization's needs are our highly trained, experienced, and dedicated teams.
High service levels
We have proven high levels of service that are guaranteed through Service Level Agreements that specify an expected uptime.
Free your infrastructure
Advanced have already invested in high performing, secure, and compliant infrastructure. By partnering with us, your organization benefits from future-proof infrastructure tailored to its needs.
Round-the-clock support
We monitor, manage and support our customers' infrastructure, networks, desktops and end users on a 24x7x365 basis.
Technology Agnostic
Our capabilities enable us to manage your infrastructure, no matter its individual specifics. We are experts in creating an environment tailored to your needs.
Reduce risk
We help you reduce business risk by investing in services, not technologies.
Flexibility and scalability
Outsourcing IT ensures your infrastructure maintains the flexibility and scalability required to keep your organization competitive and digitally efficient.